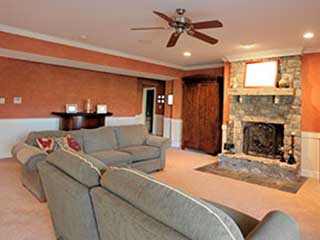 No matter how much you take care of your furniture, it can get stained over time with usage. Upholstery Cleaning Service Garden Grove is essential to make upholstered furniture retain the look it once had when you initially purchased it.
Dirty upholstery has always been used as a factor to determine the cleanliness of the house or office. In order to put forth a clean impression, it is important to invest in upholstery cleaning by hiring professional upholstery cleaners or carrying out DIY upholstery cleaning. Upholstery cleaning carries with itself a host of health benefits apart from improving the ambiance. Wouldn't you be pleased when your guests find your house clean and tidy and your clients are impressed by your sparkling office upholstered furniture? Who would want to relax or sit on stained upholstered furniture? Upholstery Cleaning Service Garden Grove thus adds a more welcoming feel to your house and office.
Drawbacks of Not Opting for Residential Upholstery Cleaning
Stale Smelling Upholstery
Since the day you purchased your furniture, it has been exposed to different smells, different usage and different people. After a few years, certain types of smells have come to be associated with your upholstered furniture. If the furniture is placed in a room occupied by smokers, the smell of smoke has seeped into the upholstery. If you have pets that love couches, their smell would be lingering in your furniture even if they are not lying on it at the moment. Of course you cannot replace your furniture so often, so upholstery cleaning service Garden Grove is a good option.
Furniture Lacks Luster
Stains on upholstery can make the furniture looking overused before time and unkempt. It also gives a bad impression to your guests that you are not concerned with the cleanliness of your residence and health of occupants. When stains are left untreated, they tend to become hard and absorbed deeply into the fabric. Professional upholstery cleaners can polish your upholstery and make your furniture appear fresh.
Poses Health Risks
Upholstered furniture provides the best homes to germs, bacteria, dust mites and other allergens. The furniture in turn affects the quality of air in the room causing the people in the room to be exposed to a range of health concerns such as skin rashes, respiratory ailments etc.
Get High Quality Residential Upholstery Cleaning Garden Grove
Upholstery Cleaning Garden Grove has professional and specialized upholstery cleaners that are trained to handle even the most delicate upholstery fabrics with care. Our upholstery cleaning services in Garden Grove help to maintain the appearance, texture, beauty and gentleness of your upholstery. No stain is too stubborn for our expert team who are proficient in the industry's best cleaning methods and techniques. They ensure that your upholstery is left clean without being damaged.
Count on us when it comes to:

Antique Rug Cleaning

Mold Remediation/Removal

Disaster Restoration

Emergency Water Extraction