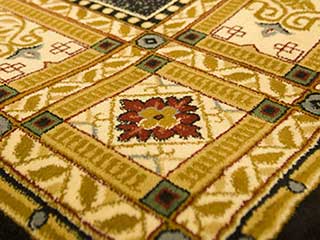 You have amazing Persian rug at home that you paid a little fortune for; however after some time of using and admiring your rug the same has come to a point when it is literally begging for cleaning. If you very extremely careful around your rug and made sure at all times it doesn't get stained this still doesn't mean your carpet is off the hook carpet cleaning wise. The most frequent reasons why your carpet does need cleaning in the first place are various, quit often miniature and invisible particles of dirt that find their way into the gorgeous fabrics of your carpet making the same to change color, loose its original beauty and appeal as well as to emit unpleasant odors and create stuffy atmosphere.
How to Clean It?
Persian rugs are definitely amazing pieces of art and are definitely great addition to every home. If you have decided to get yourself a Persian rug then at the same time you took a certain commitment on yourself and that is the rug maintenance. We are certain that you did not bought that kind of beautiful rug just to admire it for few months whilst its new and then to replace it with some other carpet when the same gets dirty and less attractive.
Carpet Cleaning Routine
You should make sure you vacuum your rug very frequently. By vacuuming your rug you are making sure it is dust free and it doesn't pose any treat to your health as well as it doesn't negatively affect your indoor air quality. Next thing you should do is to find reliable rug cleaning company and trust your carpets to the same once each couple of months depending on the necessity and your personal requirements and expectations.